Reminder: 5 day long weekend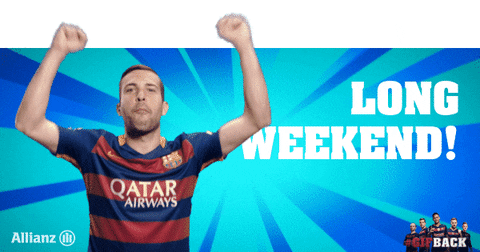 Just a reminder we have a 5 day long weekend coming up! NO SCHOOL Friday, November 8th - Day in Lieu of Reporting Day. NO SCHOOL Monday, November 11th - Remembrance Day. NO SCHOOL Tuesday, November 12th - Teacher PD DAY. We are back on Wednesday, November 13. This is a Day 3 - KA ECS DAY. 
HAVE A GREAT LONG WEEKEND!!!
Please reload
I'm busy working on my blog posts. Watch this space!
Please reload